Distributors

The Pi Hut is located in the UK, they offer raspberry pi accessories and now sell flirc.

RaspberryPi.dk is located in Denmark and is the leading Raspberry Pi shop in the Nordic region. There is a 100% focus on Raspberry Pi with peripherals and accessories.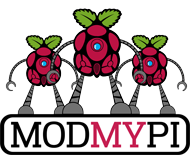 ModMyPi is located in the UK and distributes Raspberry Pi's, peripherals and accessories globally, with main market coverage in the UK, EU, Japan, US and Australia. Basically, if they can find you on a map, they'll ship to you!